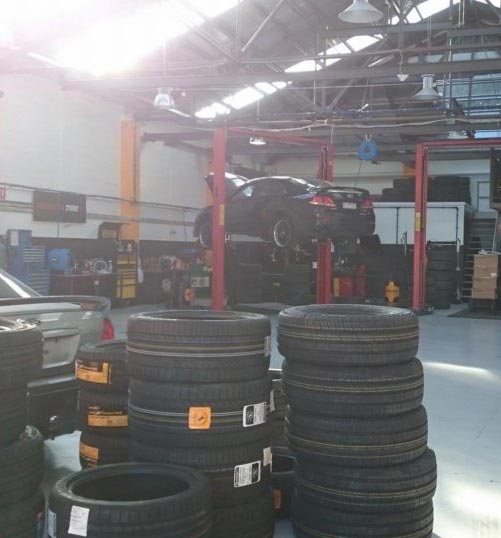 Is your vehicle lacking performance? Do the components show signs of wear & tear? Pay a visit to Continental Murrumbeena for quality auto parts and service. Whether you are in need of an oil change, engine overhaul or replacement parts for your car, we have got you covered. Serving vehicle owners across Caulfield and nearby suburbs, our mechanics provide a complete range of car repair services at fair prices, exceeding your expectations.
General Car Service Caulfield:
Whether it is a new car maintenance or 100K service, our factory-trained mechanics provide quality service for all makes and models.  Our general car service includes oil change, tune-ups, front-end, and read-end diagnostic services, engine diagnostics and electronics services. With the state of the art diagnostic equipment, we can handle all aspects of vehicle repairs and maintenance service to the industry standard.
Roadworthy Certificate Caulfield:
Selling or buying a used car without a roadworthy certificate is illegal in Victoria. To get this certificate, your vehicle must pass through the roadworthy inspection test. If you need help with obtaining this certificate, you can rely on our VicRoads licensed testers.
Wheels & Tyres Caulfield:
Whether you drive a performance car or 4X4, you will be surprised by the cheap tyres and wheels available at Continental Murrumbeena. Our tyre sales include quality tyres from Continental, Michelin, Bridgestone, Goodyear and other leading brands. We pride ourselves on our ability to provide wheel alignment as per manufacturer's specifications, which help increase the lifespan of your car tyres.
Battery Repair and Replacement Caulfield:
When you call us with a car battery problem, we will come to you and provide the perfect solution for you. Our mechanics inspect your vehicle's battery and determine whether it needs repair or replacement. If the battery is completely damaged and is beyond repairable, we recommend replacing your old battery with one of our cheap car batteries.
If you are looking for an affordable auto part or need professional automotive repairs, feel free to call our certified mechanics now at (03) 9579 0007.
 Tyres for All Makes & Models

Mercedes tyres
Ute tyres
Kia tyres
Goodyear tyres
BMW tyres
4X4 tyres
AMG tyres
Michelin tyres
Porsche tyres
ford falcon tyres
Peugeot tyres
Pirelli tyres
Maserati tyres
Four Wheel Drive tyres
Citroen tyres
Hankook tyres
Toyota tyres
Mazda CX5 tyres
Aston Marten tyres
Toyo tyres
Holden tyres
Mazda 3 tyres
Dodge tyres
Yokohama tyres
Nissan tyres
Hyundai ix35 tyres
Range Rover tyres
Michelin tyres
Renault tyres
Hyundai ix30 tyres
Land Rover tyres
Pirelli tyres
Ferrari tyres
Mazda SP25 tyres
Fiat tyres
Sumitomo tyres
Benz tyres
Toyota Camry tyres
Volvo tyres
Maxxis tyres
HSV tyres
Subaru Forester tyres
Chrysler tyres
BFGoodrich tyres
Jeep tyres
Suzuki Swift tyres
Renault tyres
Kumho tyres
Audi tyres
Holden Captiva tyres
Daihatsu tyres
Cooper tyres
Volkswagen tyres
Toyota Kluger tyres
Jaguar tyres
Mickey Thompson tyres
Honda tyres
Volkswagen Polo tyres
Daewoo tyres
Austone tyres
Isuzu tyres
South East tyres
Alfa Romeo tyres
GT-radial tyres
Lexus tyres
Tyres near me
Citroen tyres
Nankang tyres
Mazda tyres
Cheap tyres
Hummer tyres
Falken tyres
Mitsubishi tyres
Premium tyres
Isuzu Ute tyres
Firestone tyres
Subaru tyres
Quality tyres
McLaren tyres
Achilles tryes
Suzuki tyres
Budget tyres
Maybach tyres
Nitto tyres
Ford tyres
Bridgestone tyres
Infiniti tyres
General tyre
Bentley tyres
Continental tyres
Commodore tyres
Zeta tyres
Mini Coop tyres
Dunlop tyres
Mazzini tyres
Goodride tyres
Winrun tyres
Car Services Includes
| | |
| --- | --- |
| Brake pads | Wheel Alignment |
| Car battery | Wheel balancing |
| Guard rooling | Tyre fitting and balancing |
| Car mechanical services | Oil change |
| Car roadworthy certificate | Car repair |
| Tyre repair | Tyre safety |
| Logbook service | Brake service & repairs |
| Clutch repairs & replacement | Transmission service & repairs |
| Car aircon service & repairs | Auto electrical services |
Brands We Serve
Audi Service
BMW Service
Mercedes Service
Peugeot Service
SAAB Service
Volvo Service
Volkswagen Service
Prestige Car Service
All Makes & Models