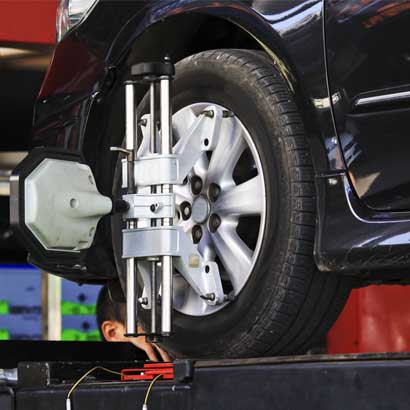 Wheel Alignment and tyre service are some of the essential factors that help to maintain the efficiency of the vehicle. A minor misalignment or a flat tyre is enough to make great damage to the vehicle. It greatly affects the vehicle's performance. As these two components are crucial for a comfortable ride, you must check your tyres often, and make sure they are in good condition. And, getting a tyre and wheel alignment service reduces the distress while driving ensuring a safe and secure ride. Here, we have come three main reasons why you should hire a tyres Murrumbeena and wheel alignment service.
Increased Fuel Efficiency
By getting wheel alignment and tyre service, you can save your fuel consumption. When wheels are not aligned, the vehicle requires more resistance to move forward. In this case, the engine will consume more fuel to make the vehicle run smoothly. When the wheels are aligned properly, it will give a comfortable and smooth ride, and thus help in fuel efficiency.
Ease in Steering
When the wheels are unaligned, it adds more pressure to the other components of the vehicle to move ahead. This pressure eventually hit the steering. It is often you face difficulty in steering the vehicle. When you turn the vehicle to the left, it turns to the right. Also, the distance between the brake pad and tread increases, resulting in the quick-wear of the tyres. When you notice these symptoms, you must immediately get your vehicle to the car mechanic Murrumbeena.
Provides Balance
Uneven wheels often result in tyre wear. This happens when the added pressure and imbalance on the wheels affect the tyre, making it wear from the edges, and sooner you will have no grip towards the road while driving. So, you need to get your tyres and wheels Murrumbeena checked before planning on a long trip.
If you are looking for a tyre and wheel alignment service, contact our expert mechanics from Continental Murrumbeena. For details, call (03) 9579 0007.